Home ›
Events ›
May Crowning
May Crowning
Honoring Mary at the university dedicated to her name
Join us on Sunday, May 6 at 1:30 p.m. at the Grotto for a Marian procession through campus and a May Crowning at the Geddes Hall Chapel. Families are welcome. Reception to follow on the 3rd floor of Geddes Hall.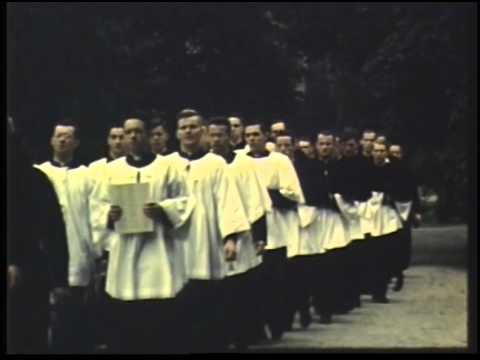 Continuing the tradition
The Marian Procession and May Crowning is a popular devotion honoring our Blessed Mother. It has enjoyed a resurgence in recent years as Catholics seek to reconnect with the beauty and tradition of the faith. At left is video footage from a Marian Procession at Notre Dame circa 1950.
"Let all try to approach with greater trust the throne of grace and mercy of our queen and mother, and beg for strength in adversity, light in darkness, consolation in sorrow."
- Pope Pius XII